Ask yourself why
If you want to chose the remote way of life for your company, this is the first thing you should do. Ask yourself:
Why?
It's impossible to go further if you don't answer this simple question. By the way, it's actually also relevant to your personal life. You must always know the reasons behind your actions to come, otherwise, your successes or failures will be worthless.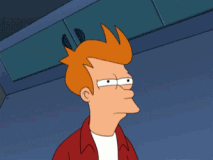 So… Why?
Here are some random reasons among others: reduce cost, increase your talent pool, have a better internal process, possess a great corporate culture, give more benefits to your employees.
According to me, the reason why companies choose to go remote is simple: it's about PEOPLE. Yes, even for Karen.
Employees, colleagues, managers, founders...I don't care about their labels or positions, what I care is that this people will determine the success of the company. Remote work or not.
Even if remote work looks like the best solution of course. Indeed:
Remote work gives you access to more talents: the world is your limit.
Remotes workers are more productive.
Remotes workers are more loyal..
At the end, everyone is happier.
It sounds like a political speech. But it may be the first one to be true.